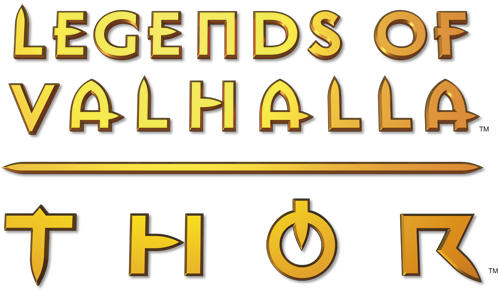 Icelandic title: Hetjur Valhallar – Þór
A CAOZ Production
Director: Óskar Jónasson
Co-Directors: Gunnar Karlsson & Toby Genkel
Producers: Hilmar Sigurdsson & Arnar Thorisson
Written by: Fridrik Erlingsson
Characters & Designs: Gunnar Karlsson
Executive Producers: Ralph Christians & Emely Christians
Thór Synopsis
THÓR is a strong and perhaps a bit too powerful blacksmith in the world of men. Being the son of Odin, the King of the Gods but living with his hard-working single mother, he comes into the possession of the magical hammer Mjolnir. THÓR challenges Thrym, the King of the Giants to a duel in hope to save his friends from captivity. After a humiliating defeat, THÓR barely escapes with the aid of Edda, his human friend. When Mjolnir is stolen by Hel, the evil Queen of the Underworld, THÓR sets out to get Mjolnir back. Meanwhile Hel's monstrous army of Giants is on the march towards the City of the Gods, bent on destruction. THÓR is faced with the almost impossible choice; to save his friends or his father's kingdom.
About Thór
Legends of Valhalla – THOR is the first ever Icelandic animated feature film. It came out in November 2011 in Iceland and had its International Premiere in Berlin in 2012. The film was sold to over 30 countries with a record attendance for an Icelandic film with close to 800.000 admissions in S-Korea.
Legends of Valhalla – THOR was a co-production between CAOZ, Ulysses of Hamburg and Magma of Ireland.