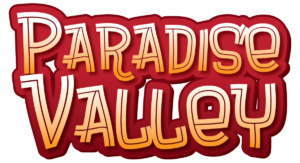 At Cartoon Forum in Toulouse in September, GunHil will be presenting its newest property, entitled Paradise Valley.
In a remote secret valley behind many mountains is a safe haven for a bunch of misfits who all have narrowly escaped evil enemies occupying their native lands. The enemy is a constant threat to the community but despite perhaps not so clever plotting, unsuccessful ill planned missions, and even recruitment of moles, he has not been able to discover the location of Paradise Valley, where the mushroom eating nervous wrecked Skua holds all threads. Or so he thinks.
Paradise Valley was introduced as a location in our animated feature film 'Ploey – You Never Fly Alone'. In the TV Series we disturb the balance of the world by putting in a wolverine, that is very cute but can be very dangerous. The question is whether the inhabitants of Paradise Valley use the wolverine to defeat their enemies or try and teach him good behaviour, by their standards, like not eating other animals and everything that Papa Bear would think is good manners. The wolverine is of course the stranger and will ask questions that the inhabitants, especially the older generation, have trouble answering. As well as getting himself and the other younglings into a lot of trouble.
Format: TV 52 x 11
Genre: Comedy – SitCom
Target group: 9-11 years
Lead Writer: Otto Geir Borg
Visual Creator: Gunnar Karlsson
Producers: Hilmar Sigurdsson, Haukur Sigurjonsson