GunHil has signed a landmark contract for the company, marking the company's first ever live action TV Series currently entitled 'The Beacon'. A contract was signed with veteran writer Árni Thorarinsson who writes the 6 x 50′ series with Hallur Ingólfsson and Hjálmar Hjálmarsson.
The series are sets in Reykjavik in the 80's and tells of young journalists battling corruption, serious business interests and themselves in a society that simply refuses to change. A very relevant topic in the wake of recent years in Iceland.
It is estimated that the series will be shot in 2017 with intended release in early 2018. RÚV – The Icelandic National Broadcasting Service has secured broadcasting rights in Iceland.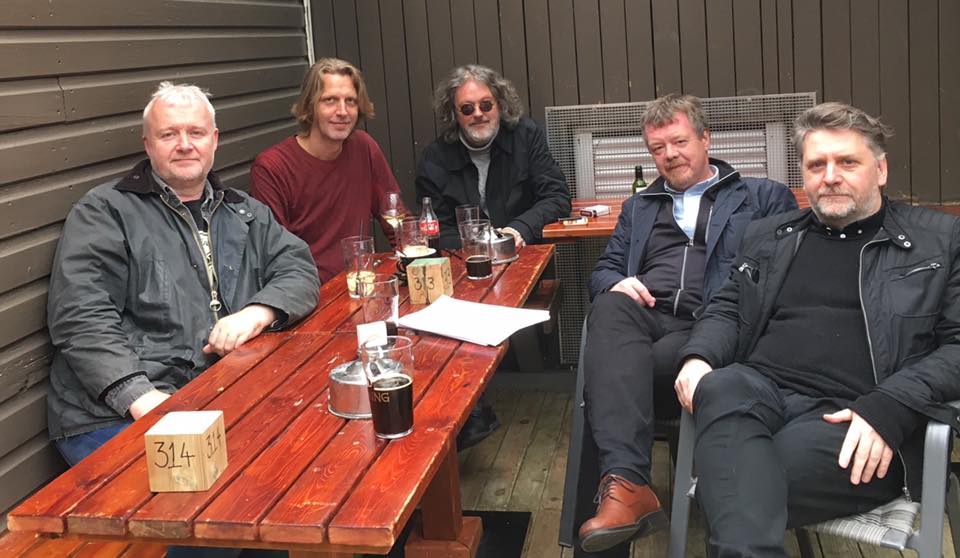 From the signing – from left: Hjálmar Hjálmarsson, Hallur Ingólfsson, Árni Thorarinsson, Hilmar Sigurdsson & Gunnar Karlsson.