Key Staff
Hilmar Sigurdsson – CEO/ Producer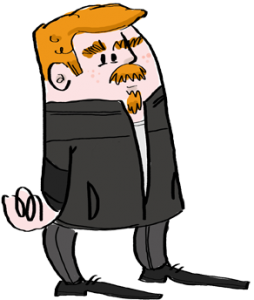 Hilmar has a background in graphic design and advertising in agencies in Reykjavik, Milano and Copenhagen. After graduating from CCS – College of Art and Design and work in agencies in Reykjavik, Hilmar founded with colleagues Grafit – Design and Advertising in Reykjavik which he successfully built up to a leading Icelandic agency. He then moved on to the continent and was a Creative Director in agencies in Milano and later in Copenhagen, where he joined an internet consultancy to later take the post of COO and overseeing building the agency's production department from 4 to over 120 people in three years. Hilmar moved with his family back to native Iceland to lead the formation of CAOZ Animation in 2001 as CEO, a post he held for 11 years, prior to forming GunHil Ltd. in Reykjavik.
Hilmar is the Chairman of SÍK – Association of Icelandic Film Producers and the Icelandic Film & TV Academy.
Gunnar Karlsson – Director / Visual Director
Gunnar is an artist with a background in fine arts and painting. He graduated from the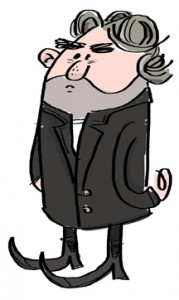 Icelandic Academy of the Arts and continued studies at the Royal Swedish Academy of Arts in Stockholm. He made illustrations and animation for various agencies in Reykjavik along with pursuing his painting career. After having lived in New York where he worked on his paintings, Gunnar returned to his native Iceland and was soon in full force with his animation studio Skripo, doing animated commercials for a wide spectrum of clients. Gunnar joined the formation of CAOZ in 2001 where he was a director and visual director of all the company's productions of during his 11 years there, prior to forming GunHil Ltd. in Reykjavik.
Haukur Sigurjónsson – Director Sweden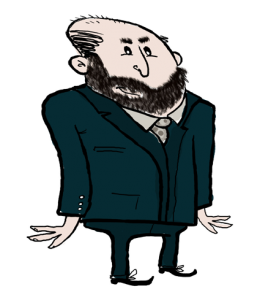 Haukur holds a BA in History from the University of Iceland, MA in Digital Media from London Metropolitan University and an MSc in Entrepreneurship from Lund University in Sweden. Haukur worked in banking for a number of years. Haukur moved with his family to London where he studied and worked in the gaming industry. After London he moved to Lund Sweden and started working for IO interactive in Copenhagen as a game developer and usability architect. Haukur went on towards starting his own game development studio and he enrolled in entrepreneurship programme at Lund University. During his studies at Lund he founded a small educational game development studio Borealis Games. In 2010 he co-founded CAOZ Games and took the position of Managing Director. At CAOZ Games he worked on a trans-media strategy for the Legends of Valhalla franchise, with an emphasis on gaming applications.
Illustrations by Lára Garðarsdóttir